From ancient time to modern world – cleaning process has been defined as the most essential part of the day to day life. If we do not clean our preciously amounted equipment, simply it loses the shine and it reflects on overall customer presentation. In fact, we have heard that puts off the customer and decline the revisit.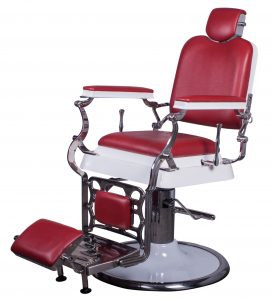 So many of the customers have asked, how do you actually clean and tidy hairdressing chair. Looking online will give the number of options from baking soda and shampoo mix to wiping with vodka or other alcohol. Stylists, desperate for an answer have suggested everything from Windex to floor cleaner. Is this the right answer?
We, Zenith, sell and recommend the right product for the salon equipment. We recommend and sell a product that prolongs the life of the equipment without losing any shine. The most common post sales question we get is – How can we clean our chair or what we can use to clean our chair?
We have gone back to the supplier and also done a few tests on our trial equipment. Findings are very very surprising and beneficial for our customers. So thought to write here in details.
There is no liquid better than water when it comes to cleaning but how we use water, it matters a lot. We recommend to have water around 102-degree centigrade – in normal world boiled water will do the job, damp a smooth cloth in it for around 60-90 seconds. Once it absorbs the water, squeeze and use that cloth or towel to wipe your chair. We recommend this practice, it seems really easy but given a point using more water or other chemicals can leave smell or spot on your expensive equipment. Water is the best solution and it is non-toxic and no smell and it doesn't add to the growing list of harsh chemicals stylist and barbers have to already work with on daily basis.
What we have found in years of selling salon chairs is with proper upkeep and care a chair can last quite a long time, saving you money. Build up from hairspray and product really takes a toll on chair fabric, causing it to tear. Also protecting your chair's appearance is very important to customer satisfaction and maximizing your salon's earnings. The condition of your equipment definitely helps your bottom line. You and your customers deserve it.