Zenith Salon Furniture is your best choice as a leading and rapid growing salon furniture supplier in the Calgary Canada, we have been offering cost effective beauty salon furniture in all over the entire Calgary. Our products are combined with competitive price and competent product delivery. Our range of beauty salon furniture & equipment includes styling chairs, barbers chairs, styling stations, reception desks, together with shampoo sink units and many more. If you're looking to start out a new salon or to remodel your existing salon we guarantee that you will find all that you need from our wide range of beauty salon furniture.
Both men and women in Calgary love to make themselves look handsome and gorgeous all the time that is just how it works. For this reason, Zenith Salon furniture is dedicated to supply world class salon furniture throughout the entire Calgary to every salon owners who are ready to take their salon business to a greater height.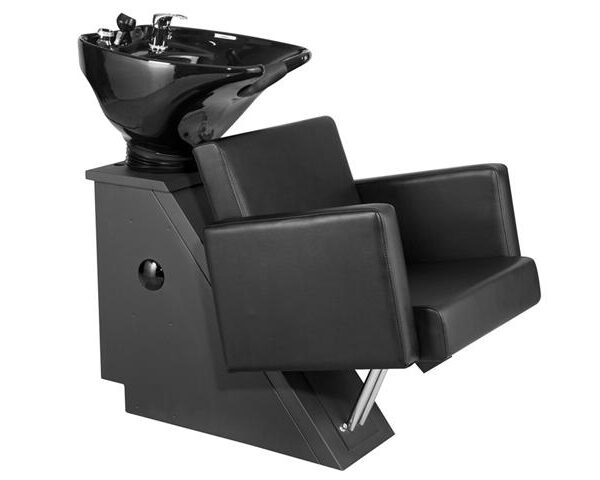 CARL SHAMPOO UNIT Upscale black shampoo chair with upholstered and high quality black vinyl. European Square design . Adjustable tilting porcelain bowl and adjustable seat. Includes chrome faucet, spray & hose and drain assembly. Available in fibreglass base.Base Color: Black . Dimensions: 42″L x 22″W x 38″H
PRODUCTS ON SALE
Products with sale prices
Product Weight :95 lbs Assembly :Minor assembly required Chair Color : Black Footprint 25″ Wide x 36″ Deep Inside Arms
This shampoo unit is clean cut and very contemporary with it's flat sides, squared edge and recliner leg rest that
This luxurious shampoo unit has spacious seating with an extendable leg rest that will provide customers great comfort. The leg rest can be raised by pulling the lever on the side.
Roller ball Style Hair Accelerator Available in Grey and White color Circular Rotating Heating Element 5 Settings; Shape, Hot Oil, Hair Care, Dye, Dry 7 Temperate Levels Hot and Cold Air (Fan behind neck) Timer Can turn Rotation with Circular Heating Element On or Off Speeds Color Processing by 2/crds 1 year warranty on parts
This Euro-style backwash unit is wide and comfortable. It comes with a tilting bowl which is adjustable.
CHARLIE STYLING CHAIR Product Weight :75 lbs Assembly :Minor assembly required Chair Color : Black Footprint 28" Wide x 38" Deep Inside Arms 19" Seat Depth 17" Seat Cushion 4.5" Height of Chair Back 16" Travel Range 17" - 22.5" (Top of Seat Cushion) WHITE COLOR AVAILABLE FOR $50 EXTRA ONE YEAR WARRANTY
Mid level heavy duty barber chair P.U upholstery with 6″ cushion with Diamond cut stitching 26″ base with medium heavy