Zenith Salon Furniture is a leading manufacturer of high quality salon furniture which is sold across St John's Canada. We specialize in styling chairs, shampoo sink units, styling stations, reception desks and barber chairs and many more. We have wide range of salon furniture and equipment in our store here in St John for you to choose from, all chosen for their durability, quality and attractive look.
Whether you're a new beauty salon owner looking to furnish your new salon or an existing salon, we're certain to offer just what you're looking for. Whatever your beauty salon needs, whether it's a styling chair, barber chair or shampoo sink units, feel free to contact us or visit our store today. With high quality brands of furniture available, you're bound to find the furniture you need at Zenith Salon Furniture.
As a leading manufacturer of all types of beauty salon furniture and supplier in the city of St John's Canada, Zenith Salon Furniture offers high quality hair and beauty salon furniture & equipment. Our stylish and fashionable products are combined with competitive price and efficient product delivery. Whether you're looking to start out a new beauty salon or to modernize your existing salon we assure that you will find all you need from our store.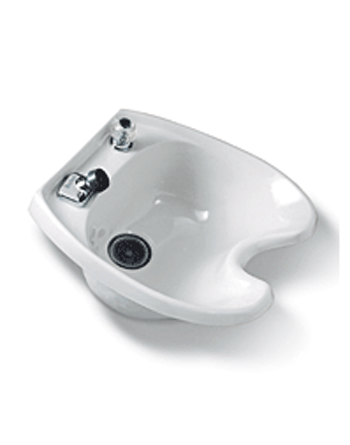 The porcelain shampoo bowls are far more durable and stronger than the traditional plastic bowls. Porcelain Shampoo Bowl complete with all of the necessary hardware including a Single-Handle Faucet. Since this bowl is porcelain it avoids stains and fading in the bowl unlike many plastic models. This shampoo bowls comes complete with a single-handle faucet, spray hose, hose receiver plate and all the hardware you need for installation. **Vacuum Breaker Sold Additionally. Pictured w/ out Shampoo Hose
The Kate Shampoo Chair has an Auto-Recline Seat Back which slides back as your client leans back. This Chair has Heavy Duty Chrome Arms for added Support for Larger Clients. The chair also comes with an Extra Thick Seat and Back for Added Comfort for your client. This is our number 1 selling shampoo chair. It is very durable yet very affordable making it a great purchase for any beauty salon or barbershop.