Salon Furniture Vancouver, British Columbia, Canada
Zenith Salon Furniture is a leading wholesaler with experience serving Vancouver and its area with cost effective varieties of beauty salon furniture. You can rely on us to confidently help you with your beauty salon furniture order. We offer the ability to buy all of your beauty salon furniture and salon equipment in just one quick and easy online order with the knowledge that you also have our best prices.
Salon furniture includes the furniture and equipment used in beauty and hair salons. At Zenith Salon furniture, our product includes styling chairs, shampoo sink units, styling stations, reception desks and barber chairs.
We have several styles of furnishing products to choose from, depending on the interior decoration. There are classic styles in different look as well as modern designs.
It is necessary to choose the right type of salon furniture, since old-fashioned and worn salon furniture no longer attract clients. It is imperative for every salon owner to remodel their salon to attract and keep their customers.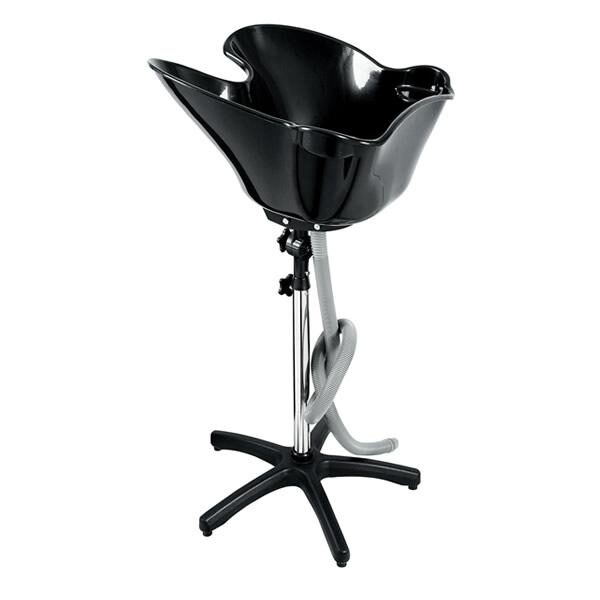 This portable shampoo unit comes with a plastic shampoo bowl, one simple strainer with hose. No tap, sprayer or vacuum breaker is included, neither can they be mounted to the bowl. The angle and the height of the bowl are adjustable. Width: 19" Length: 19.5" Depth: 8.5" Adjustable Height: 39.5" ~ 55" All dimensions listed above are approximations
The Kate Shampoo Chair has an Auto-Recline Seat Back which slides back as your client leans back. This Chair has Heavy Duty Chrome Arms for added Support for Larger Clients. The chair also comes with an Extra Thick Seat and Back for Added Comfort for your client. This is our number 1 selling shampoo chair. It is very durable yet very affordable making it a great purchase for any beauty salon or barbershop.